Leaving from Tadoussac, come see the whales on the St. Lawrence River closer and for longer aboard our Zodiacs that were specially constructed for whale-watching tours and visiting the Fjord.
These are modern, ecologically friendly, quiet, safe and comfortable Zodiacs. They have been certified by Transport Canada. They come equipped with cutting edge technological equipment.
We welcome people of all ages. For safety reasons, we only accept children 6 years old or older.
Come let the whales amaze you and splash you…
24 passengers or 60 passengers a thrill and an unforgettable experience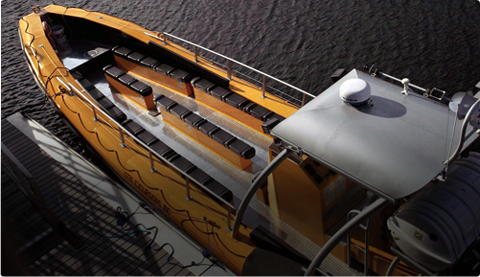 Let the Whales impress you and be splash by them...